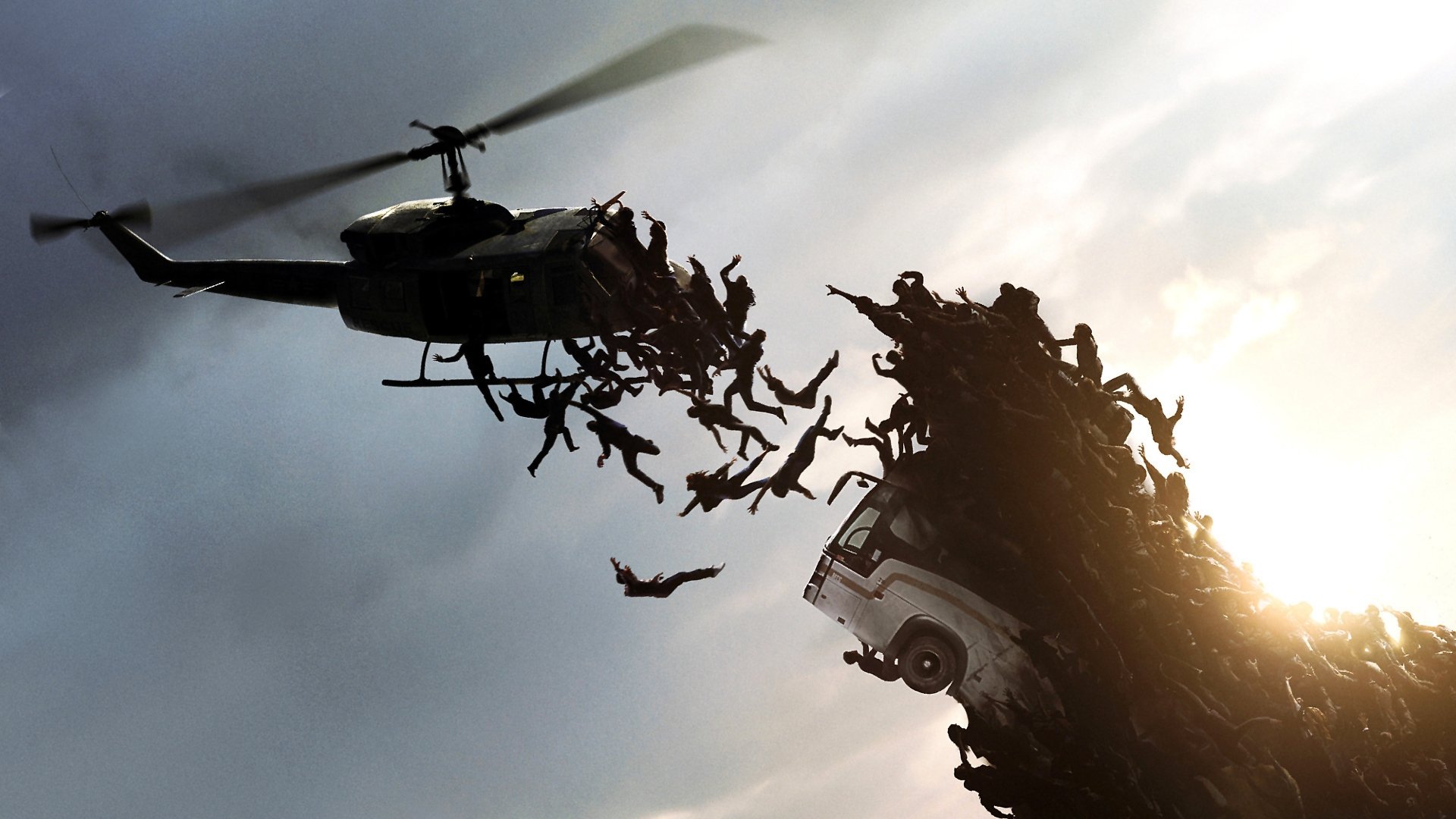 World War Z Movie Review
World War Z Movie Review Metadata
Marc Forster's (Machine Gun Preacher, Quantum of Solace) zombie epic is far from perfect, but it offers enough Outbreak and Contagion-like paranoia and suspense to please general audiences. Perhaps I am not the most unbiased movie-goer when it comes to Zombies – if it involves the undead, I feel alive.
WWZ doesn't waste time setting tone, Gerry Lane (Brad Pitt), a retired investigator from the United Nations, is delivering his family on the morning commute. Moments later, explosions and panic set in across the city as people begin attacking each other. A global pandemic of zombie-like symptoms and attacks has erupted and running rampant in large cities. Gerry's background investigating crimes in the world's most dangerous of locals affords him the survival expertise and government connections to get his family to safety aboard an aircraft carrier. Reluctant to leave his family in a global crisis, Gerry is convinced to join an investigative team to determine the source and cure of the outbreak.
The investigation leads to multiple corners of the planet helping movie-goers understand the scope of the Max Brook's bestselling novel. Gerry's globetrotting uncovers clues along the way, and we get terrifying zombie chases (FYI, these are the fast zombies) and suspenseful close encounters, on each of his stops. The most notable scenes in Jerusalem when thousands of zombies attempt to breach a protective wall or aboard a commercial airplane when an outbreak leads to an incredible crash landing. The superhuman nature of these undead hordes can come off comical in a sense, but no less frightening if you can occasionally suspend reality.
The third act lazily ties the film together with a zombie montage and voiceover, a mediocre attempt, but you get the gist – in a genre in the midst of a renaissance – zombies aren't going anywhere, anytime soon. For this zombie-lover, that's good news.
The undead invade your local cineplex June 21.
World War Z
is streaming now on the following services: