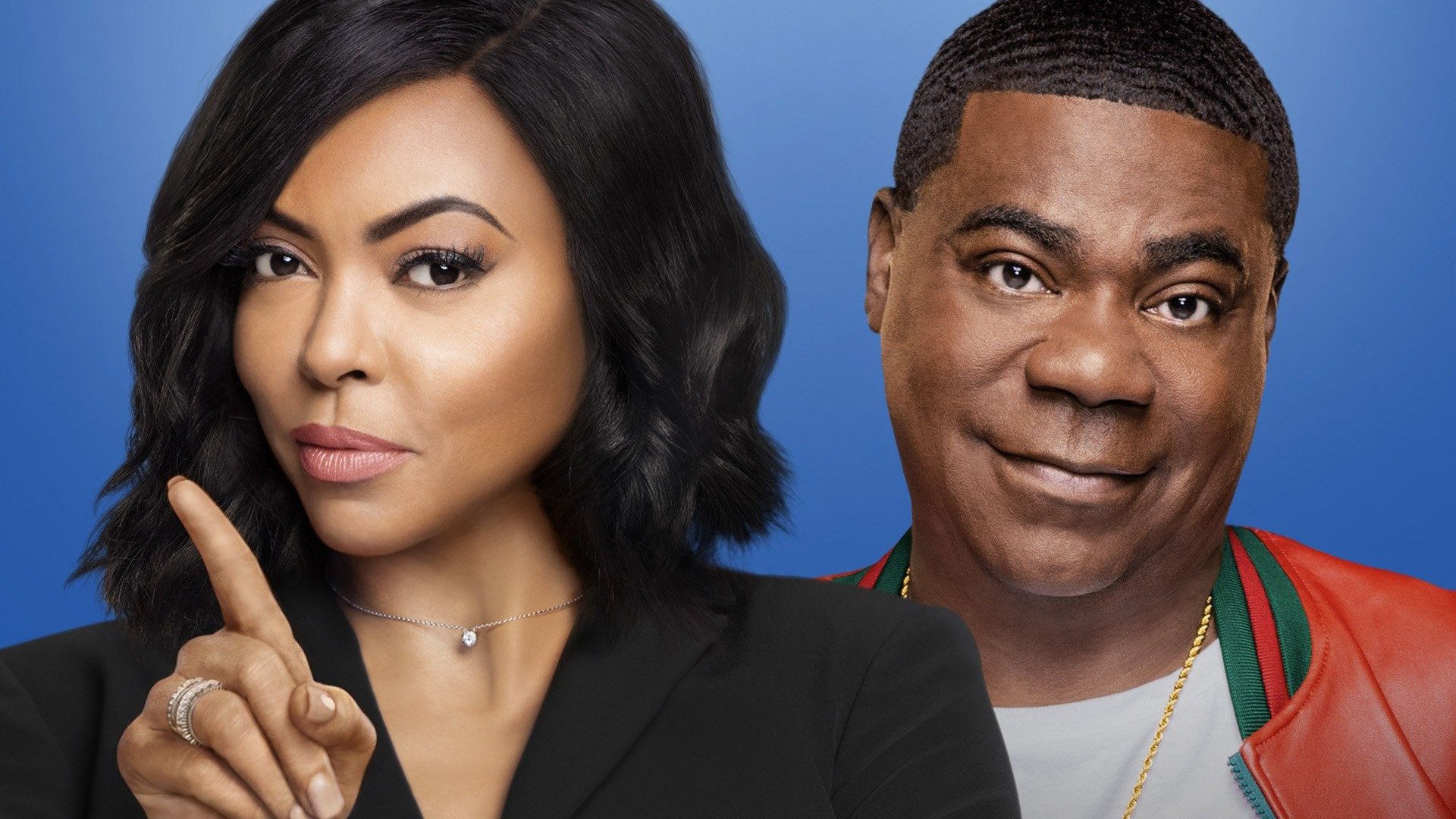 What Men Want Movie Review
What Men Want Movie Review Metadata
In the remake we're not sure who asked for, What Men Want (2019) is played for laughs and reflection. While there are other slightly less on the nose jokes it could have told, it doesn't feel worn out, and it's not a bad film at all.
Ali Davis (Taraji P. Henson) has hit the glass ceiling in all aspects of her life – she's not respected at work, she's distant wither her best friends, and her romantic aspects likely amount to a lot of one-night stands. After she's passed over for partner (again) she has a run-in with a local medium (Erykah Badu) and a wild night out, Ali can suddenly hear men's thoughts, from the benign to the outrageous, and she tries to use them to her advantage to get ahead with predictably disastrous results. Ali has to prove herself by landing the One Big Account, up and coming ball-player Jamal Barry (Shane Paul McGhie) and his super protective father Joe 'Dolla' (Tracy Morgan).
Ali's apparent issue is she doesn't listen, not to her put upon assistant (Josh Brener), not to her friends (Tamala Jones, Phoebe Robinson, Wendi McLendon-Covey), not to that little nagging voice inside her head telling her to pay attention and breathe. This movie is slanted on "it's a man's world" tropes, so everything about Ali's general attitude towards life is decidedly masculine, from dressing for work to sex, which means it's tone deaf to things like nuance and substance. This doesn't become apparent until she meets Will (Aldis Hodge) who's the man every woman deserves except Ali. He's a hard-working single dad, looking out for his young son (Auston Jon Moore), but not looking to be cast in Ali's self-created drama. A lot of the misunderstandings in this movie (like all kinda lazy movies) could have been avoided if people had taken two-seconds to be open and honest with each other – but that doesn't make for "hilarious" comedy. What Men Want doesn't make for hilarious comedy, but you're probably not looking for a thoughtful, measured take on being the lone, well-dressed pinto bean in a pan of toxic rice.
Men's thoughts sort of drop off about the 1/3 point because either Ali can hone her new-found ability or the writers thought it was too complicated to sustain (typical), but that's okay because Henson can still sell this movie. Despite her general awkwardness with life, she's genuine and funny and tender and insightful – even without psychic abilities. Her moments with Hodge and Moore (who has amazing timing) feel real and that's really what we want to see – a solid relationship that works. What Men Want is surprisingly insightful in how it mirrors Ali's relationship with her company with Ali's relationship with Brandon, her assistant. It was little moments like that that didn't make me hate this movie.
There are some sports people in this movie since Ali works for a sports management company, so expect to see Grant Hill, Shaquille O'Neil, Lisa Leslie, and some other people I don't recognize. It's also almost 2 hours long, and for what's happening, it's probably about 15-20 minutes too long. The climax peaks early in the 3rd act (typical, amirite) and the rest limps along having lost momentum and basically asks if everything is still good and should it keep going and it does anyway and you let it because it'll be over soon. What Men Want is not a bad movie, it's just not really good. It's certainly not the kind of good I'd scribble in my diary and sigh about at odd moments during the day. Nice, but *shrug* just okay. Granted my standards are higher because I know exactly how I like my funny, but someone I know is going to see it and think it's super funny and wildly fantastic and I hope they are very happy together, mediocre comedy and all.
What Men Want (2019) is rated R for swears, sexy times, implied safe sexy times, weird sexy times (this isn't kink-shaming, dude was flat-out weird), drug stuff, booze stuff, and the usual gut punch that guys that will smile in your face and stab you in the back to get ahead.
What Men Want
is streaming now on the following services: