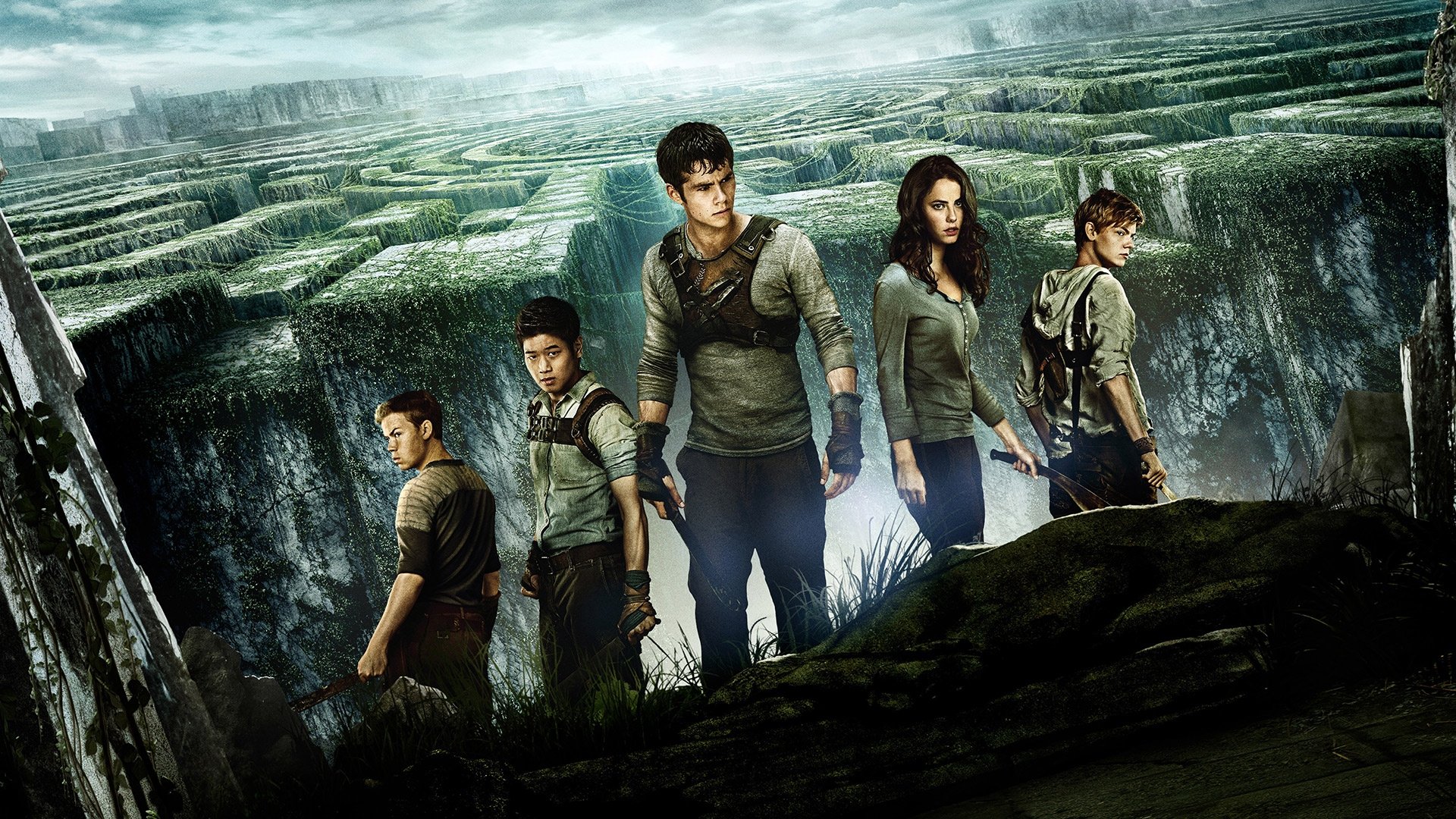 The Maze Runner Movie Review
The Maze Runner Movie Review Metadata
Thomas (Dylan O'Brien) awakens surrounded by strangers in a place that is unfamiliar to him. He quickly finds out that he's trapped in some sort of field or forest where a society of males have come to live. A small group of them venture into a mysterious maze that they have access to for certain portions of the day.
The Maze Runner
follows Thomas's story as some mysteries are solved, others remain unanswered, and new ones are revealed.
Young adult novels turned into feature films seem to be a dime-a-dozen these days. So it should be of no surprise that The Maze Runner falls into that same category. Written by James Dashner in 2007, the novel was the first book in his science fiction trilogy. After completing the trilogy, there was a fourth book written as a prequel to The Maze Runner. Assuming the first film shows signs of box office success, it could quickly spur a sequel. But if it does not, however, it could fall into the ever growing list of disappointing movies that could not make it over the initial hurdle.
The biggest issue with attempting to position a movie as the springboard to future sequels, is that sometimes the focus or effort isn't there to make the first one worth seeing as a standalone film. Due to the intentional holding back of certain elements, only to reveal them later on down the road, a disconnect is created that allows viewers to give up on the first leg of the race. For the most part, the balance is maintained in The Maze Runner. There's enough going on that there's interest in the story. By the time the conclusion is reached and the curtains are pulled back, audiences will see things in a completely different light and begin wanting more.
The Maze Runner utilizes young actors, due to the plot of the film. Depending on your television viewing habits, some of the actors are more known or recognizable than others. Typically, if you cast someone like a Jennifer Lawrence, you can bet she won't bite the dust in the first chapter. With the cast of this movie, you cannot jump to those same conclusions. This makes for a more open-ended experience.
Overall, The Maze Runner is an enjoyable movie and should see some success in its box office run, and then again once it is available for home viewing. That said, the lack of big name stars, the saturation of similar movies in the market, and the questionable timing of its release could lead to some tough decisions about forthcoming sequels. Beautiful Creatures and Mortal Instruments: City of Bones, both released in 2013, faced similar challenges and neither has done enough to warrant a sequel green light. It's a dog-eat-dog world out there and only the strong survive.
The Maze Runner
is streaming now on the following services: