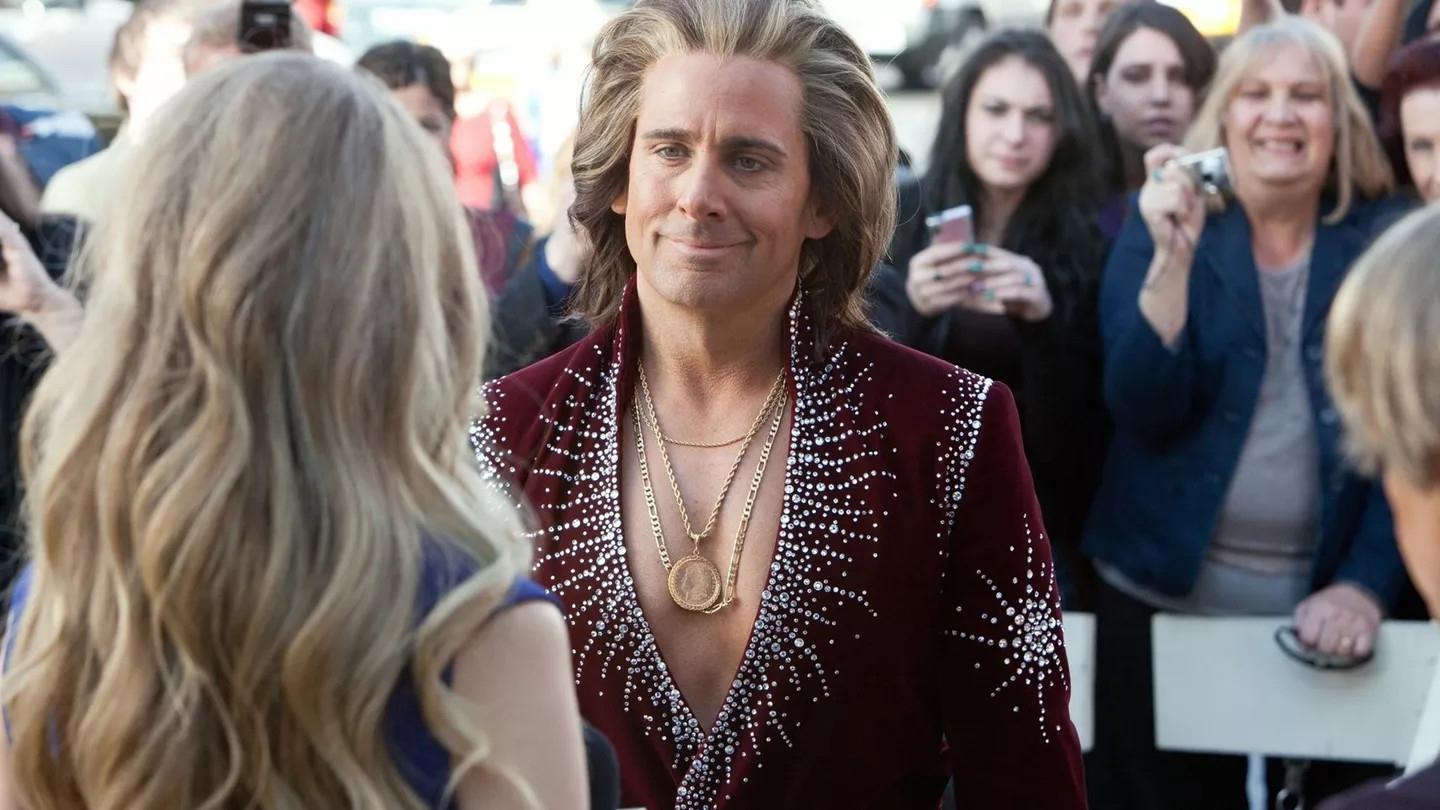 The Incredible Burt Wonderstone Movie Review
The Incredible Burt Wonderstone Movie Review Metadata
Burt Wonderstone (Steve Carell) was the hottest magician on the strip. He and his partner, Anton Marvelton (Steve Buscemi), had fame, women and respect. That was until Steve Gray (Jim Carrey) flipped the world of magic upside down. Gray's brand of extreme street magic quickly vaults him into the recruitment crosshairs of uber-wealthy Las Vegas Hotel owner, Doug Munny (James Gandolfini). Wonderstone finds himself unemployed, without an ally, and broke because he refuses to evolve his increasingly stale routine. His only course of action is to take up a job as a retirement home entertainer. There he meets Rance Holloway, the magician who inspired Wonderstone to pursue magic as a young child. Burt Wonderstone embarks on a journey to reclaim his friends and return to the rank of the Vegas's greatest magician.
The Incredible Burt Wonderstone is a frustrating movie. A movie with a ton of potential that doesn't deliver in the ways it could, or should. The end result…"meh."
Steve Carell can improv, he's proven it in Anchorman, 40 Year Old Virgin – but those talents are not showcased here. In fact, the entire cast is under-utilized, as if they are locked in their scripts. Jim Carrey's portrayal of the street illusionist pays off dividends, there's just not enough of those scenes. You can't argue with the casting decisions, the few good lines these actors have are executed well. It is a shame they weren't free to explore.
Wonderstone also spends too much time exploring plot points that are unoriginal and unfunny. Vegas is an escape city, if you want more, you won't get it here. Director, Don Scardino, seems to prefer retirement home gags over magician life on the strip. Magic tricks take a backseat to Burt's self-discovery and redemption. It comes down to a comedy that isn't allowed to fully develop because it is stunted by story, one that's been told multiple times before.
Wonderstone isn't a complete failure, however, it's not a Vegas act worth venturing out for. The best gag is in the credits, if that's any indication of what to expect from your 100 minute investment. I was expecting Anchorman with magic, both seem to have vanished before my naked eyes.
The Talking Dad's parents notes: Wonderstone is rated PG-13. Parent's will find occasional curse words and two references to animal cruelty. Not recommended for younger audiences.
The Incredible Burt Wonderstone
is streaming now on the following services: