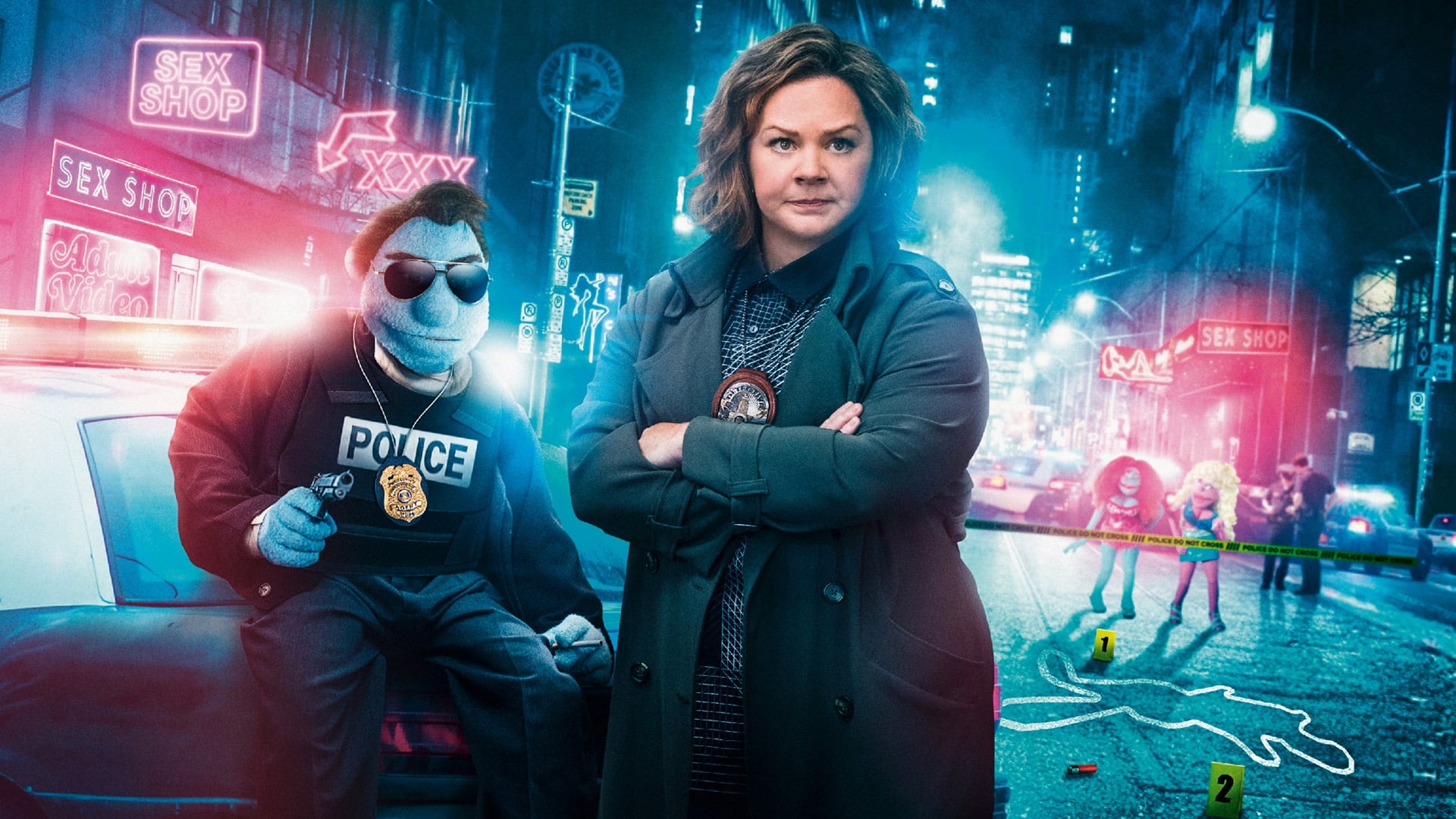 The Happytime Murders Movie Review
The Happytime Murders Movie Review Metadata
If you take your kids to THE HAPPYTIME MURDERS (2018) because it has Muppets in it, I hope you enjoy your court-ordered family therapy sessions. This is not a kids' movie by any stretch of the imagination, and it's so wildly inappropriate, it's definitely an adults' night out.
In a world of puppet discrimination, a puppet can't catch a break. Disgraced puppet detective, Phil Philips (Bill Barretta) works as a private eye, taking whatever cases he can get. While working one case, he stumbles onto a larger case involving the former cast of the hit 80's show, The Happytime Gang. As they're killed off one by one, with Phil in attendance, he becomes the prime suspect but can do little to shake the suspicion that he's the murderer. He's reluctantly teamed up with his former human partner, Detective Edwards (Melissa McCarthy) who holds grudges against him for various reasons, primarily for getting her shot during a bust gone bad. They have to work together to solve the case before more puppets needless die.
With art imitating life, the cast of the Happytime Gang hasn't fared well since the close of the show, some have crippling sugar addictions, others have turned to organized crime to survive Phillip's own ex-girlfriend is a stripper in a puppet club. They all have one very big reason for wanting their fellow cast members dead, they just have to stay alive long enough to collect.
It's no secret I'm not a big an of Melis McCarthy films, especially because the humor always feels forces and unnecessarily physical. Director Brian Henson manages to reel in her over-enthusiasm to focus solely on the lives of the much-maligned puppets, which definitely helps. The puppetry is pretty amazing, with Philips and the rest of the puppet-cast interacting with the human cast. I know it's all green-screens and movie magic, but I felt very drawn into the story. The Happytime Murders doesn't lag or get wrapped up into the ridiculous premise of itself, though I'll admit the sex may have gone on about 30 seconds longer than it needed to. It's a small quibble, because overall I really enjoyed the movie, even if it wasn't what I was expecting at all.
AGAIN – It is not for kids. If you take your kids and are shocked by the adult content, that's on you and we will all think you're an idiot. All of us.
This movie also isn't for everyone, especially those that don't cotton to vulgar language and puppets doing decidedly adult things.  The Happytime Murders feels like a solid police procedural sprinkle liberally with puppets, adult humor and situations, and topical jokes that reflect our modern world. Brian Henson's HA! (Henson Alternative was created specifically for adult-content. His father, Jim, got his start on prime time television with Sam and Friends (NBC, 1955-1961) which later became the more family-oriented The Muppet Show (TV, 1976-1981). It's nice to see Brian getting back to his roots with subversive humor and solid writing. I look forward to seeing more content HA!
The Happytime Murders (2018) is Rated R for swears, rude humor, puppet sex, puppet drug use, dead puppets, puppet gunplay, the gore and guts of murdered puppets, and puppet nethers.
The Happytime Murders
is streaming now on the following services: