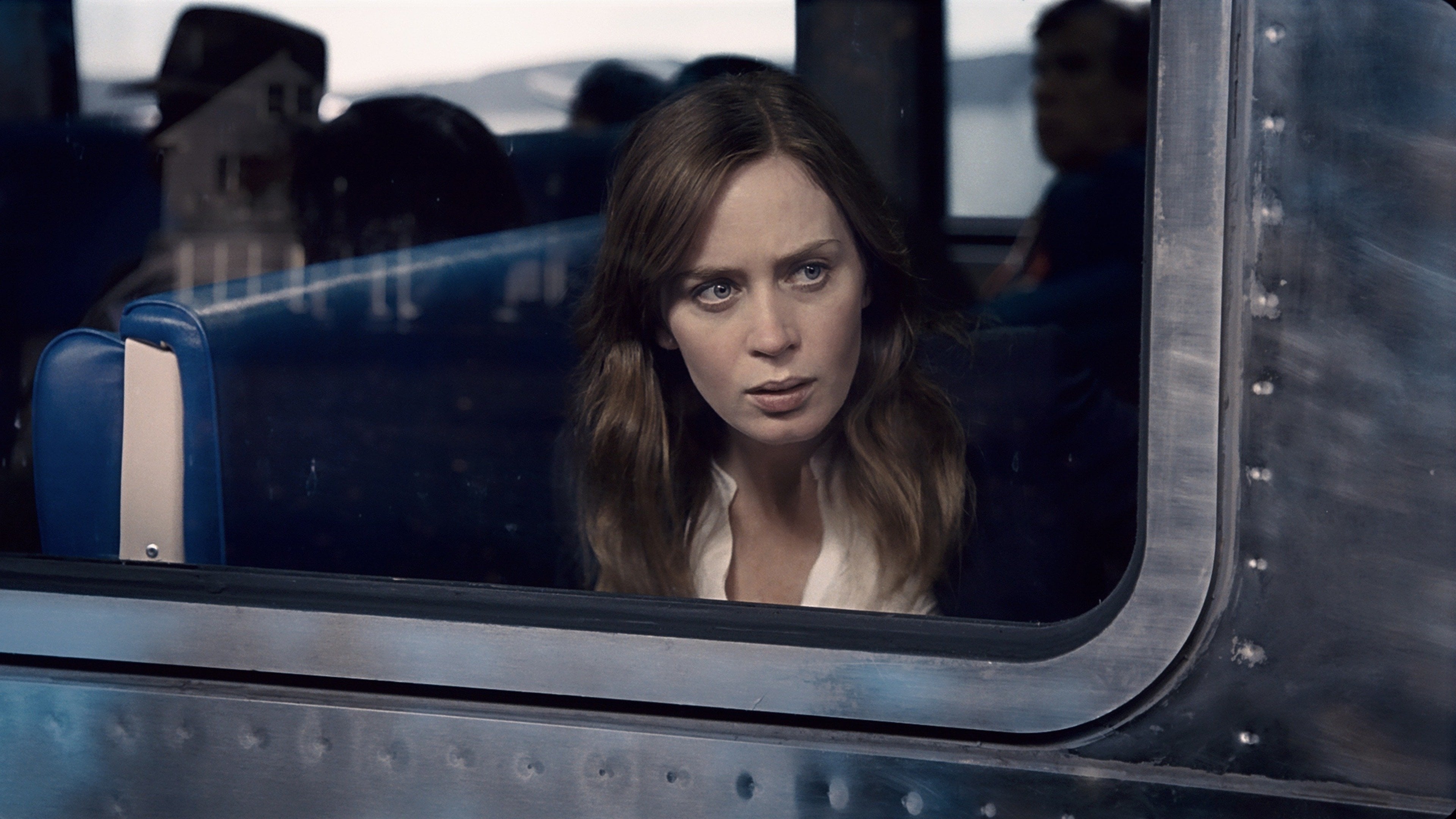 The Girl on the Train Movie Review
The Girl on the Train Movie Review Metadata
Literary audiences were sucked in by the masses from the moment The Girl on the Train was published. There was zero doubt in anyone's minds that this would be transformed into a theatrical feature. The novel was released in January of 2015 and one year and 9 months later we already have movie in theaters. That's fast! Books-to-box-office has been an extremely successful endeavor which is most likely why the process has been streamlined. I mean strike those coals while they're still hot. That being said, sometimes haste makes waste, and in this case, it could mean potentially be another blown opportunity if this goes the way of…cough….The Mortal Instruments: City Of Bones (2013).Which way will the apple fall for Paula Hawkins' bestseller-turned-blockbuster-hopeful?
The Girl on the Train is Rachel (Emily Blunt) and she is quite the wreck. She clearly has a drinking problem and she's obviously fixated on a couple she passes daily while riding the train. Tom (Justin Theroux) and Anna (Rebecca Ferguson) are the couple that she keeps absently glaring at. Then there's another couple that catches Rachel's eye right next to Tom and Anna. Scott (Luke Evans) and Megan (Haley Bennett) are this other twosome that have entered the narrative. As it turns out, one of these individuals comes up missing and it is at this point that the mystery really begins.
Director Tate Taylor and writer Erin Cressida Wilson do a nice job of bringing the words of Paula Hawkins to life in The Girl on the Train. While it may seem like a simple task on the surface, adapting novels into movies is a very tricky task. First and foremost, the biggest and probably most important rule is that you never want to disappoint the faithful readers. Without their love and dedication, these books would have never made it to the stage of movie discussions. Don't ever bite the hand that feeds you. Secondly, know where your limits are and what is acceptable to skip or just "glaze over". Too much detail can really slow the pace of a movie to a crawl leaving audiences feeling listless and bored. Finally, keep that ego intact. Don't go trying to change key points because it would make for a more compelling story in your eyes. Respect the original author.
Pretty much all of these things were done with The Girl on the Train which should lead to a mostly positive moviegoing experience. From the first few scenes of the movie, one might feel like you're turning the pages just because of how each character is introduced. Everything is done in stages and then, slowly, strings start to pull it all together. I mean seriously, it's like turning the pages and seeing the words come to life. For the most part, just enough information is given to keep audiences interested but not enough as to give anything away that would lead you to suspect the next move. In that respect, it's exactly like the novel. Mystery and intrigue reign supreme here.
Emily Blunt (Sicario (2015)), who normally has herself well put together in other roles, is an absolute mess her and she sells the heck out of it. She actually reminded me of Cate Blanchett's performance in her role as Jasmine in Woody Allen's Blue Jasmine (2013). Incidentally she won the Oscar for Best Actress so this a monumental compliment. I'm not in any way implying that Blunt's performance is necessarily Oscar worthy, but what I am saying is that she really embodied everything that this troubled individual wished to display. She is definitely the main focal point but her co-stars are no slouches either. Justin Theroux (Zoolander 2 (2016)), Haley Bennett (The Magnificent Seven (2016)), Luke Evans (Furious 6 (2013)) and Rebecca Ferguson (Florence Foster Jenkins (2016)) all did the heavy lifting required for this type of film. There were no weak links on this front. Edgar Ramírez (Hands of Stone (2016)), Allison Janney (Miss Peregrine's Home for Peculiar Children (2016)), Laura Prepon (Netflix's Orange is the New Black) and Lisa Kudrow (Neighbors 2: Sorority Rising (2016)) are a few more familiar faces assisting in bringing the story along. There's no shortage of talent or familiar faces here.
All the ingredients are present for a very compelling story and, for the most part, The Girl on the Train delivers. As long as audiences can remain engaged for the story to start to really gain steam, the payoff should be worth it. Those that have read the novel will also come away feeling mostly satisfied. The plot is laid out in such a way that the longer it goes, the complex the seemingly obvious becomes, and with that, appreciation blossoms. The Girl on the Train is a nice stab at modern day mystery and does just enough to keep you guessing until the very end.

The Girl on the Train
is streaming now on the following services: