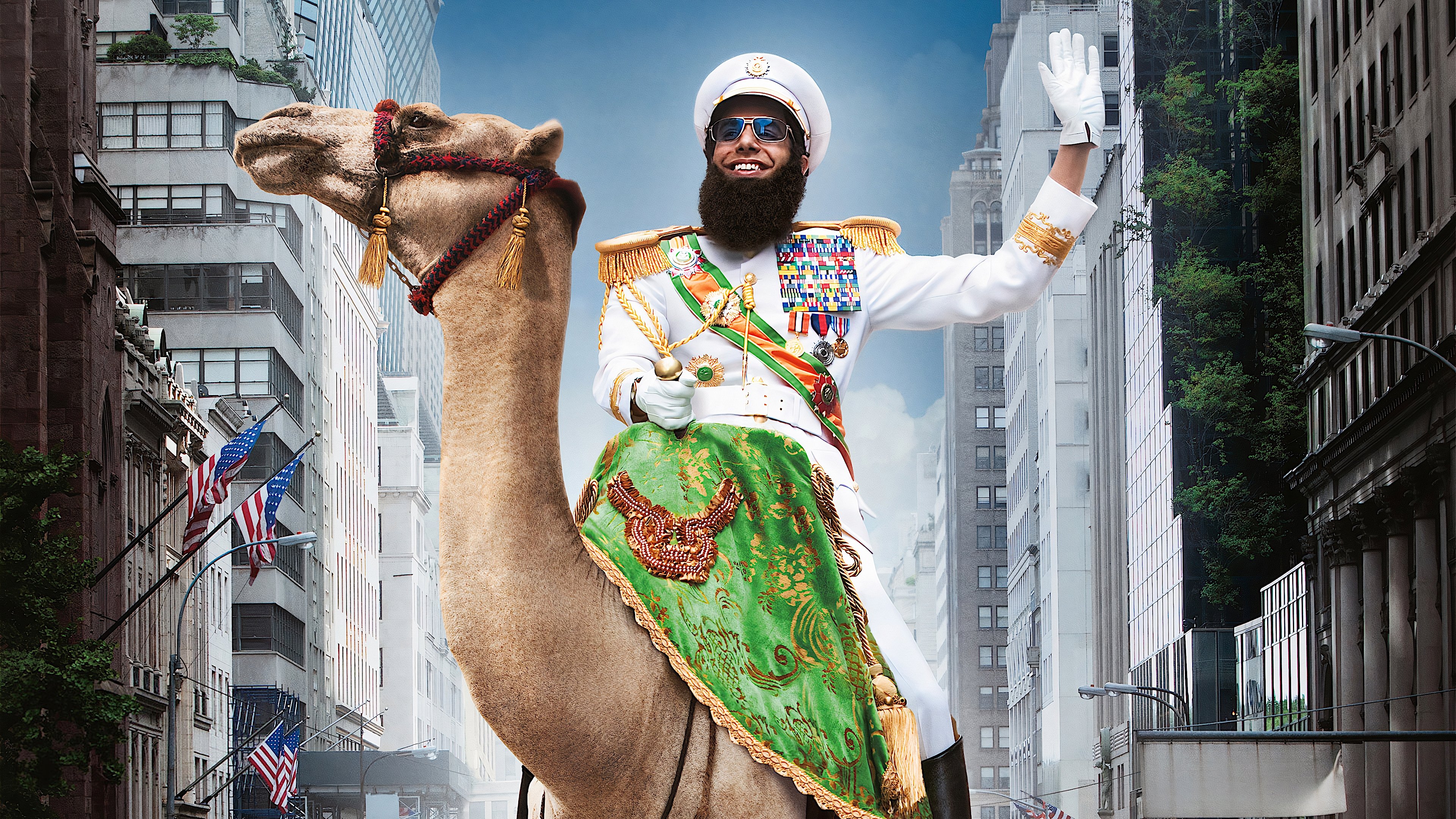 The Dictator Movie Review
The Dictator Movie Review Metadata
While not Cohen's most controversial film, The Dictator pulls some solid punches. Cohen ups the ante in the stereotyping department, by bashing, just about everyone. A character film in the spirit of Borat and Bruno, The Dictator ditches the shockumentary and opts for a shocking fictional story instead.
Admiral General Aladeen (Cohen) has ruled the North African Republic of Wadiya for years and is developing nuclear weapons. The U.N. threaten military intervention which prompts Aladeen to travel to the U.S. and address his accusers. But Aladeen is double-crossed by his uncle Tamir (Ben Kingsley), kidnapped and replaced with his body double. A beardless unrecognizable Aladeen escapes his captors to take shelter with activist Zoey (Anna Farris) where he plots his return to power.
The Dictator is hilarious and outrageous. It is a movie for those who can take it for what it is, funny as hell. Cohen is fearless, one of few comedians willing to laugh in the face of the ultra conservative. With that said, this film didn't strike me as shocking as Cohen's previous character films. Many of the jokes are rehashed but finely tuned. For instance, replacing words in Wadiya's vocabulary with "Aladeen". While not original, watching a Wadiyan citizen cope with being HIV Aladeen was laugh-out-loud funny.
Check out The Dictator, it's fun and entertaining, and highly outrageous. If I had to give it a rating, I'd give it an Aladeen out of Aladeen stars.
The Dictator
is streaming now on the following services: