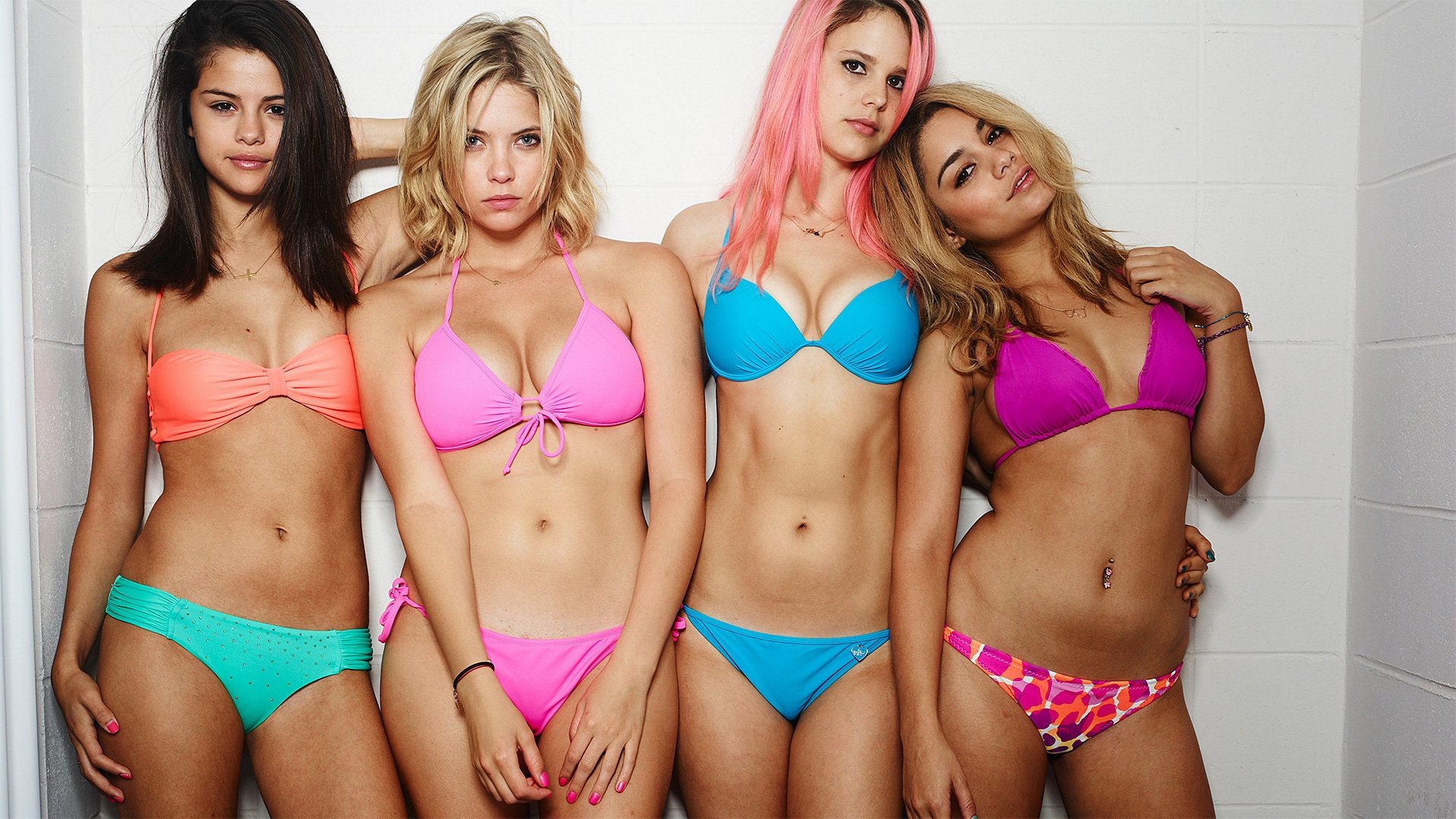 Spring Breakers Movie Review
Spring Breakers Movie Review Metadata
Faith (Selena Gomez), Candy (Vanessa Hudgens), Cotty (Rachel Korine), and Brit (Ashley Benson) are four best friends looking for an escape from their boring college life. The girls have been saving for a spring break getaway but find themselves short on funds, opting to rob a late night diner with squirt guns, a sledgehammer, and a fair bit of intimidation to obtain the necessary balance.
The spring break partying gets out of hand resulting in the girls arrest on drug charges, but they are bailed out by an opportunistic arms and drug dealer/rapper, Alien (James Franco). Alien promises the four spring breakers a thrilling escape from their ordinary lives.
Harmony Korine's Spring Breakers is a dark satirical mockery of drugs, guns, and sexual obsession. It's a cross between Kids (also written by Korine) and Natural Born Killers. Korine uses spring break as a metaphor for nihilism and focuses his attention to debaucherous exploitation, it is an unsettling, though intriguing, 90-minute ride. Spring Breakers becomes redundant in the second act as Korine finally offers up his plot, but James Franco somewhat saves that, providing a performance that will instantly become his most memorable. Alien's dialogue is lewd, his demeanor perverted, and it's all carried out shamelessly. The female performances are mottled and most of the time, indistinguishable from one another.
Korine offers spectacular filmmaking in the process. The most well-executed scene is one long take of the diner robbery from the seat of the getaway car. The shot circles the restaurant from entry to exit, capturing the entire horrific experience, as if you are the getaway driver. Though ultimately it becomes repetitive, party scenes on the beach and naked bodies are filmed in beautiful slow motion, to a pulse-pounding spot-on soundtrack.
Spring Breakers is an experience you won't soon forget, though you might regret. It is a parent's worst nightmare and 2013's first guilty pleasure.
Spring Breakers
is streaming now on the following services: