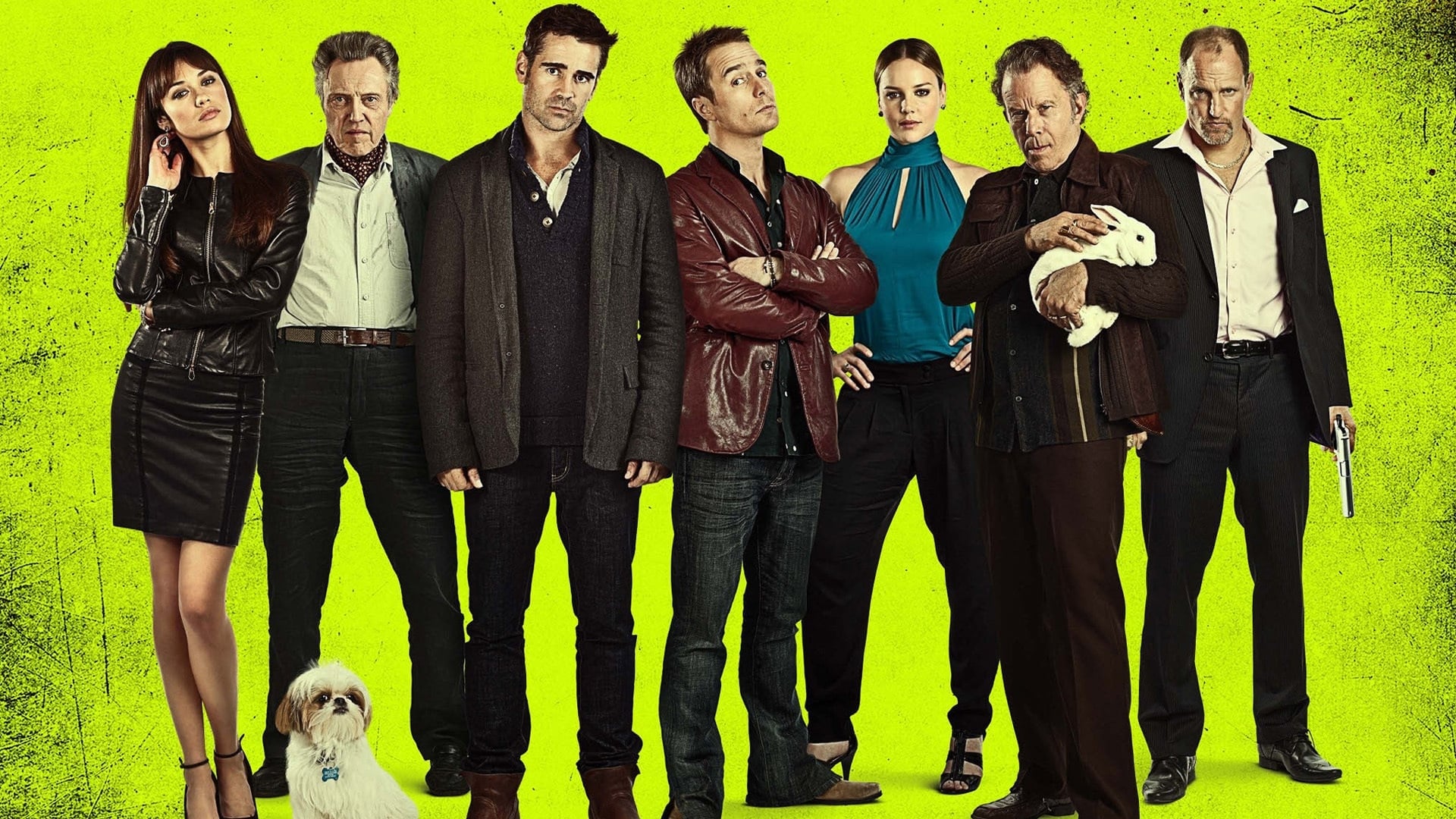 Seven Psychopaths Movie Review
Seven Psychopaths Movie Review Metadata
Memorable performances, a demented screenplay, erratic pace produce a thrill ride unlike any crime film I've experienced since Snatch.
Marty (Collen Farrell) is a screenwriter. He's struggling to develop a script dubbed Seven Psychopaths. He doesn't quite know it yet, but it stars everyone around him.
Marty's life would be fairly ordinary if he hadn't been sucked into the wrong dog heist. Marty's best friend Billy (Sam Rockwell) works for Hans (Christopher Walken). They run a "dog heist for reward" operation. Together they've stolen a shih tzu, unfortunately, this dog happens to belong to mafia boss, Charlie (Woody Harrelson). Charlie will kill anyone involved in the theft of his beloved pet.
Farrell's performance as a self-doubting screenwriter anchors the remaining cock sure cast. From Rockwell's cynical Billy, to Walken's trademark deadpan reactions, to Harrelson's brooding gangster, cast chemistry is well-balanced.
The breakout star of the show is writer/director Martin McDonagh's sadistically twisted script. It's a screenwriting meta film first, violent, but hilarious crime comedy second. The two themes work together, due to the pace at which McDonagh's tells his story. McDonagh broke out on the scene with his first film, In Bruges.
There's not much in the way of Oscar material in Psychopaths. I won't be carting my wife off to see it as it's an over-the-top exploitation film, better suited to buddy outings.
Seven Psychopaths
is streaming now on the following services: