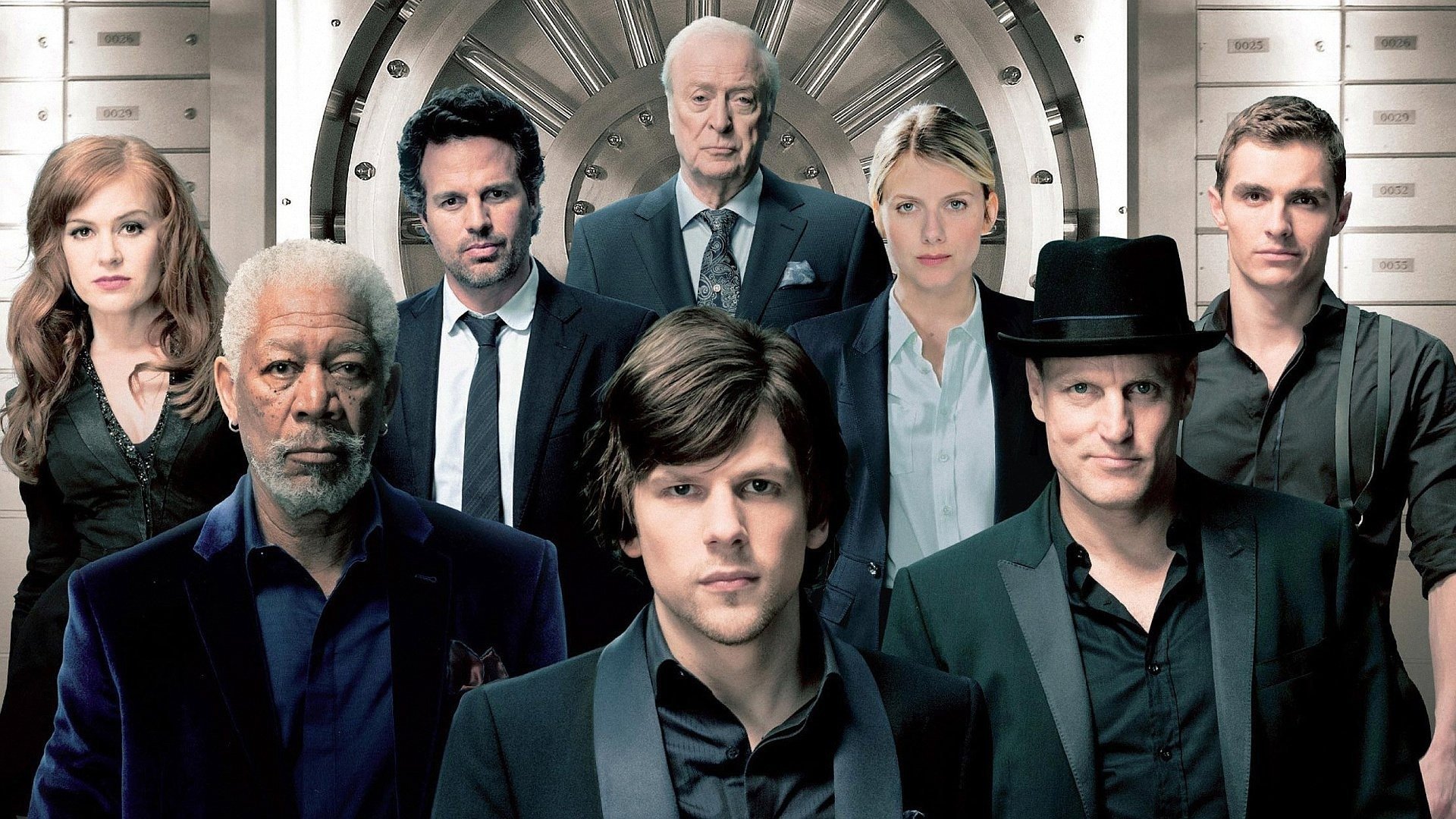 Now You See Me Movie Review
Now You See Me Movie Review Metadata
Iron Man 3, Star Trek Into Darkness, After Earth – the summer blockbusters are here. Now You See Me appears from thin air to claim its stake. But this magician/illusionist heist film falls flat, ironically, because of too many "magic tricks" and a lack of originality.
The cast consists of the illusionist Atlas (Jessie Eisenberg), the mentalist Merritt (Woody Harrelson), the escapist Henley (Isla Fisher), and pick-pocket Jack (Dave Franco); together they form The Four Horsemen. Through illusion and distraction, the Horsemen rob a French bank while safely entertaining a sold out Las Vegas venue. The magic show's attending audience enjoys a nice fortune, inevitably catching the attention of law enforcement agencies world-wide. The misdirection continues as director, Louis Leterrier, scams the viewer with annoying camera cuts and an often distracting soundtrack. The experience is overwhelming.
FBI lead agent Dylan Rhodes (Mark Ruffalo) is teamed up with a desk-pushing French investigator Alma Dray (Mélanie Laurent) to bring the modern day Robin Hoods to justice. The grungy FBI agent interrogates his four suspects, but Atlas and company are one step ahead, proclaiming to be the smartest people in the room. Just as quickly as the Horsemen are released from custody, Now You See Me's originality vanishes. The film begins to break down, introducing a plot twist (I won't give anything away) easily spotted from the back of the audience. Morgan Freeman (as Thaddeus Bradley) and Michael Caine (as Arthur Tressler) round out the cast.
The magic sputters through a nonsensical use (and amount) of CGI, further demystifying what should have been a clever play on the heist genre. Now You See Me boils down to a fancy, ripped off version of Ocean's Eleven, however, not nearly as good. You could ask Leterrier how he performed this trick, but you already know the answer.
Now You See Me attempts to fool audiences May 31.
Now You See Me
is streaming now on the following services: