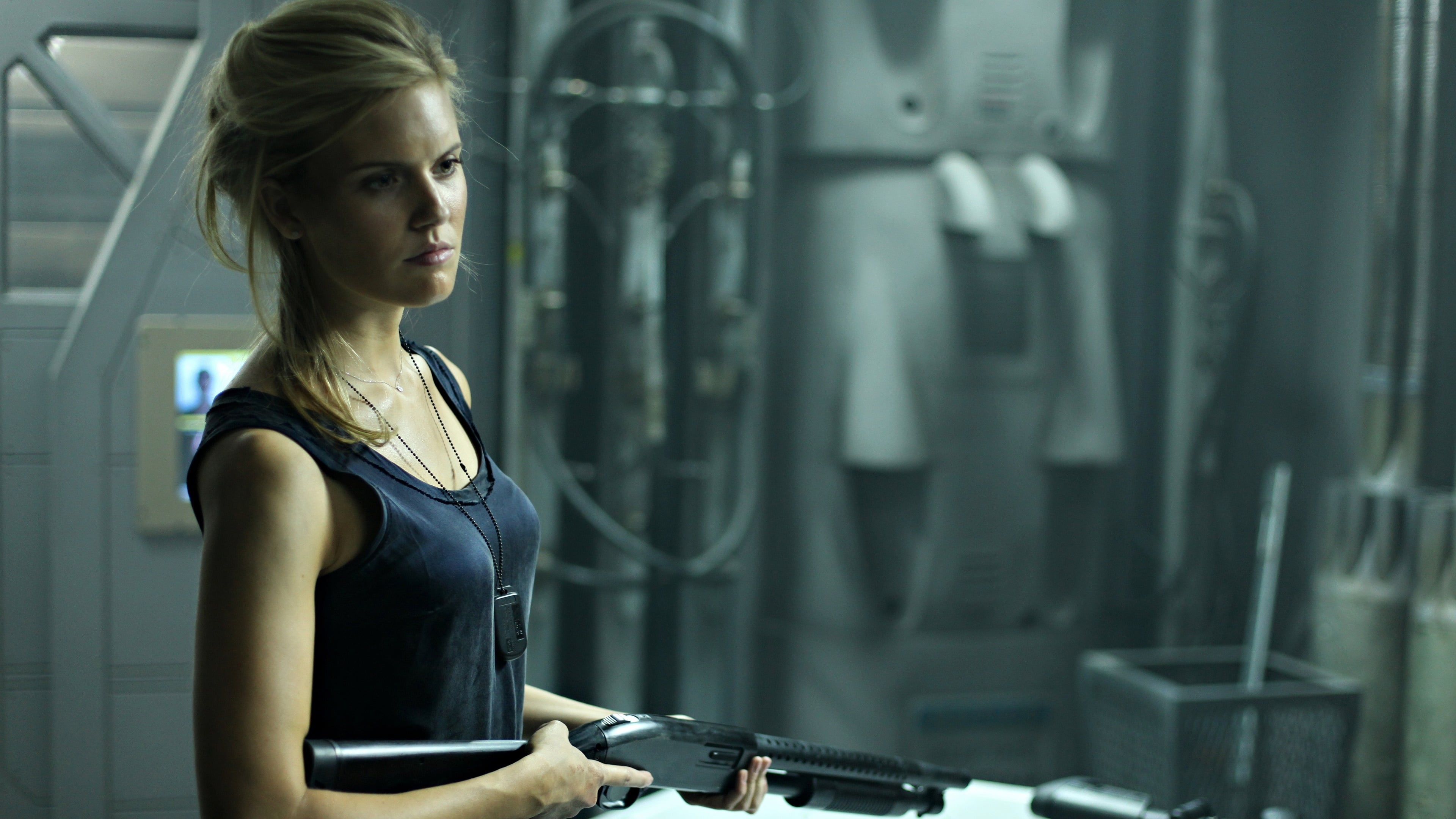 Lockout Movie Review
Lockout Movie Review Metadata
What should have been the highlight of my movie-going experience this week, turned out to be the biggest letdown. Despite my preference to science fiction/action, I cannot recommend this tragedy.
Lockout may seem familiar in that it steals its ideas from the 1981 cult classic, Escape from New York starring Kurt Russell. Sprinkle in some The Chronicles of Riddick and you have our title. Lockout's problems lied in incoherent story telling and too over-the-top effects. The only half acceptable aspect of Lockout is Guy Pearce's deadpan delivery of somewhat unoriginal scripting.
Initially, things go wrong within the first ten minutes of the film with a video game style hover-cycle chase that fails to achieve any sort of realism. On a side note, not certain if it was just our screening of the movie, but someone forgot to remove their dirty fingerprints from the film during this scene. The effects don't get any better as we are expected to believe our hero can survive a spacesuit re-entry into Earth's atmosphere.
Lockout's biggest failure is the story-telling. This is sci-fi, but the audience deserves a bit more respect. The film opens to Guy's character Snow under interrogation for conspiring against the U.S. government. The presidents daughter, Emilie Warnock (Maggie Grace) is investigating the inhuman effects of cryostasis on prisoners kept in a space super-prison. As you would expect, things go terribly wrong and Snow is sent in to rescue the presidents daughter from capture and a full-on prison break. Snow has additional motives though, he expects to rescue a former partner who may hold the key to Snow's conspirator problems. As luck would have it though, cryostasis has rendered Snow's partner all but useless as his sleep has caused severe dementia, however, Maggie does eventually solve the clues from his ramblings. Snow succeeds in his rescue mission, but not until after the space prison has managed to fall from orbit and our heroes have made the inevitable spacesuit jump back down to Earth. In closing, Maggie uses her investigative skills to absolve Snow of his wrongful allegations and imprisonment.
Do not waste your time and money on Lockout. Instead go see the much more enjoyable and original, Cabin in the Woods.
Lockout
is streaming now on the following services: