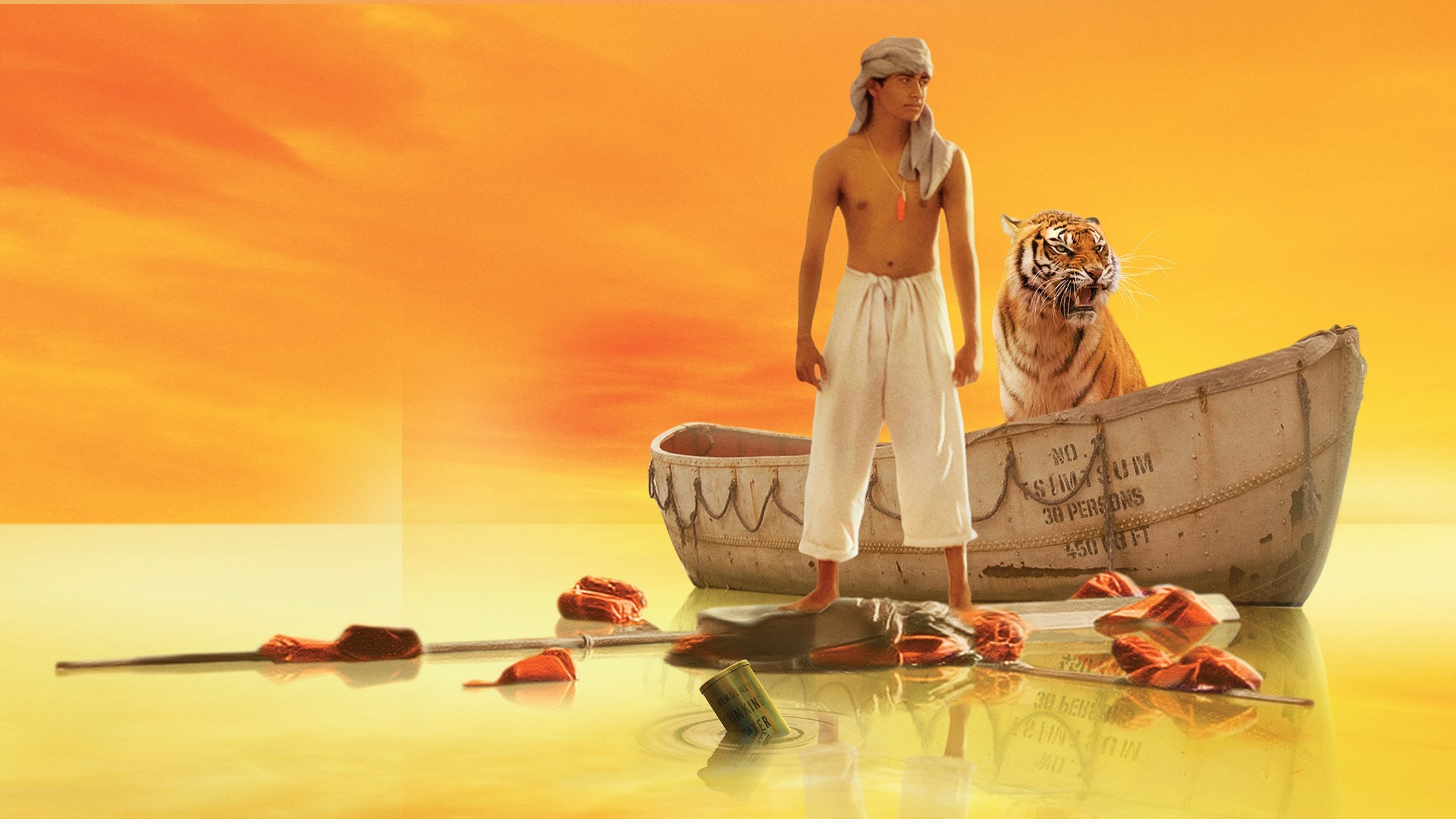 Life of Pi Movie Review
Life of Pi Movie Review Metadata
Ang Lee (Taking Woodstock, Brokeback Mountain) has orchestrated a magnificent film about courage and faith in the face of extreme adversity. It is an accomplishment in film-making and story-telling that will earn its place among the grandest motion pictures of all time.
Pi Patel (Suraj Sharma) is a youngster on a voyage with his family from India to their future home in Canada. They takes this voyage, along with their zoo animals, by freighter ship. In a storm, the boat sinks, killing everyone aboard except Pi who has managed to escape by lifeboat. A few animals make their way aboard Pi's boat including a fierce Bengal Tiger named Richard Parker. Pi and Richard Parker form a shaky relationship that eventually would save both of their lives.
Life of Pi comes from a novel by Yann Martel. It's been largely considered an unfilmable piece of literature. Ang Lee will surprise those critiques with this adaptation. The story-telling is great, though it is overshadowed by the film-making. Pi is beautiful. Much akin to Avatar, the special effects and 3D will amaze.
You can also catch Rise of the Guardians and Red Dawn this holiday weekend.
Life of Pi
is streaming now on the following services: