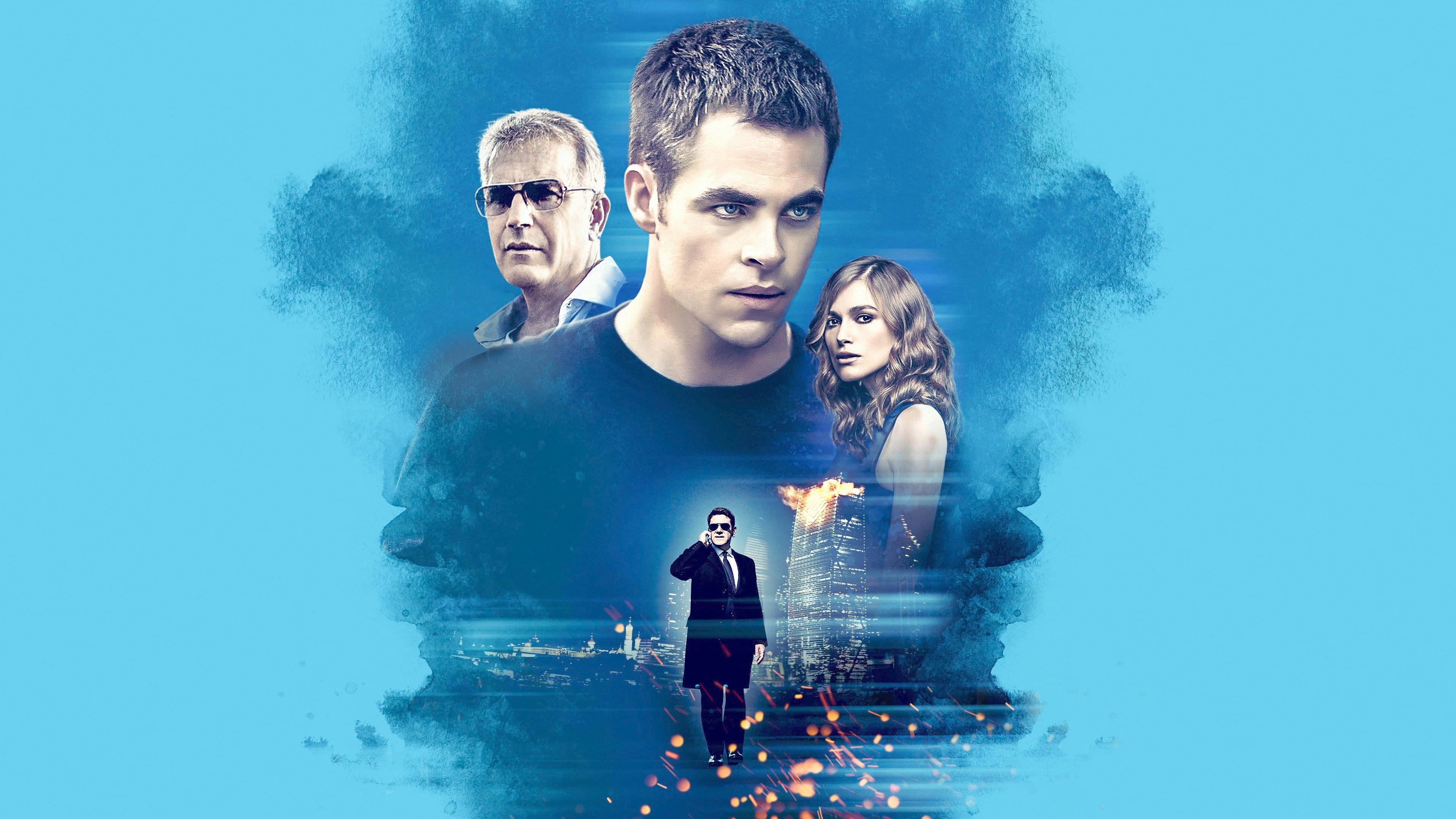 Jack Ryan: Shadow Recruit Movie Review
Jack Ryan: Shadow Recruit Movie Review Metadata

Jack Ryan rides again in a fifth film based on the Tom Clancy best-selling novels. However, this film is not adapted from any Clancy novel specifically, it merely borrows the character's name and occupation. While having fleeting moments of suspense, Shadow Recruit was mostly the sum of all my fears.
Jack Ryan, previously helmed by a trio of capable leading men, is portrayed here by Chris Pine. No stranger to filling shoes, Pine struggles to get his legs under him, turning in a disappointing performance. Shadow Recruit is a reboot of the franchise, ditching the chronology of previous entries and opting to update the character for a post-9/11 timeline. Speaking to Pine's lifeless portrayal- the Twin Tower events do not not elicit an emotional response from the actor, but we believe these events encourage Ryan to quit his Doctorate thesis to enlist in the Marine Corp. to pursue a life halting evil-doers.
Ryan survives a downed helicopter disaster in Afghanistan, sending the soldier to rehabilitate his injuries. However, Shadow Recruit begins to deteriorate in originality when Ryan falls for his doctor, Cathy Muller (Keira Knightley). Kevin Costner lends his acting chops to the deeply secretive Thomas Harper, a CIA shadow-operative impressed with Ryan's ability and courage. Harper recruits Ryan and tasks the analyst genius to uncover and eliminate future threats of terror attacks. It's a fairly simple origin story that's easy to grasp within the scope of the World we live in today.
Fast forward and Ryan is working Wall Street, uncovering financial scams to fund terrorism. One such discouraging account leads Ryan to believe the Russian's are building up the delicate American dollar, to later crash it, sending the U.S. economy into a financial catastrophe. Jack and Cathy end up in Moscow through a series of predictable mishaps, thrusting the couple into the dangerous world of counter-terrorism. Plot holes aplenty as Shadow Recruit degenerates into a film with absolutely zero surprises, providing nothing new for the genre. There are some suspenseful encounters, including an amusing 10-minute data heist that hinges on Knightley's sexuality, because, well, (insert sarcasm) that's what women are good for in these types of movies. Unfortunately, it's the actress's only interesting scene, where she spends the remaining minutes nagging her leading man as an overused, insulting plot device.
Oddly enough, it's not Jack Ryan that solves the film's final mystery- in a sequence involving a plane that can traverse the globe in minutes, filled with super-fast computers and data-analyzing extras. I won't spoil it, just know we're in no clear and present danger. Jack Ryan: Shadow Recruit is rated PG-13 for sequences of violence and intense action, and brief strong language.
Jack Ryan: Shadow Recruit
is streaming now on the following services: