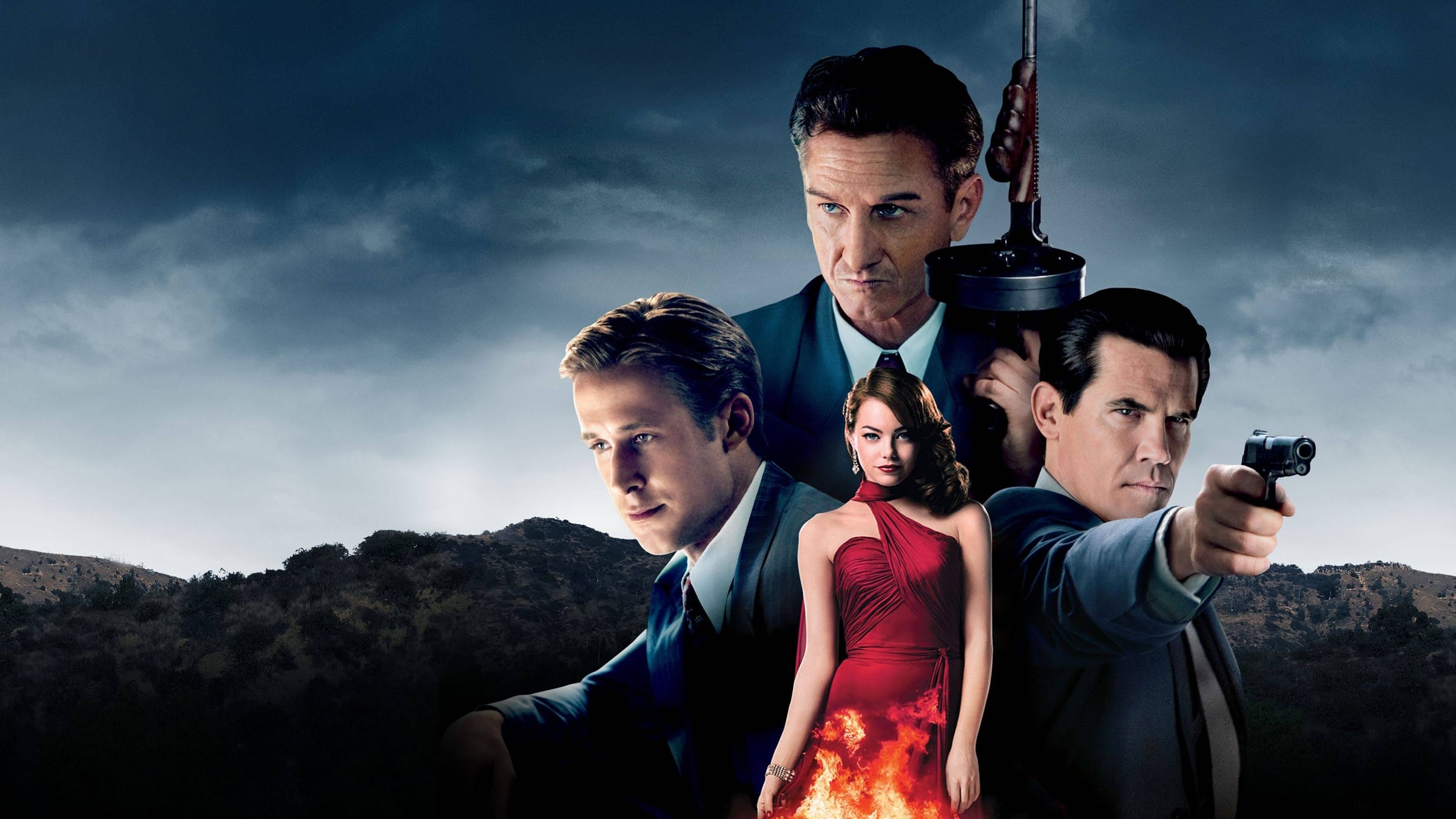 Gangster Squad Movie Review
Gangster Squad Movie Review Metadata
Mickey Cohen (Sean Penn) is the deadliest, most ambitious gangster to ever come out of Chicago. He's taking over L.A., taking his cut from drugs to gambling to prostitution. But Cohen figures he can take the entire west coast by also controlling communications.
Gangsters have ruined John O'Mara's (Josh Brolin) portrait of the City of Angels and his dreams of raising a family. He's a hard-nosed cop, fearless in the face of thugs. It's this fearlessness that prompts police chief Parker (Nick Nolte) , to recruit O'Mara to form an off-the-books vigilante police squad, tasked with taking down the mob.
It's a race to eliminate Cohen's businesses before he can exact his revenge on the "gangster squad", and the ones they love.
Sean Penn shines in an otherwise dull crime-thriller about 1949-50 L.A. cop vs. mobster conflict. The breakneck pace kills any sort of character investment; makes the typical 50's melodrama that much more frustrating.
Gangster Squad suffers not from a lack of trying. Set pieces, wardrobe, and the overall atmosphere of the 50's make an indelible impression on the audience. The script is full of snappy pulp delivered by (on paper) a stellar cast, anchored by the aforementioned Penn. Ryan Gosling and Emma Stone both appear in Gangster Squad, but are under-used and forced into the plot.
I wouldn't call Gangster Squad a complete failure… however, it is easily forgotten. Chalk it up as a weekend rental in a few months.
Gangster Squad
is streaming now on the following services: