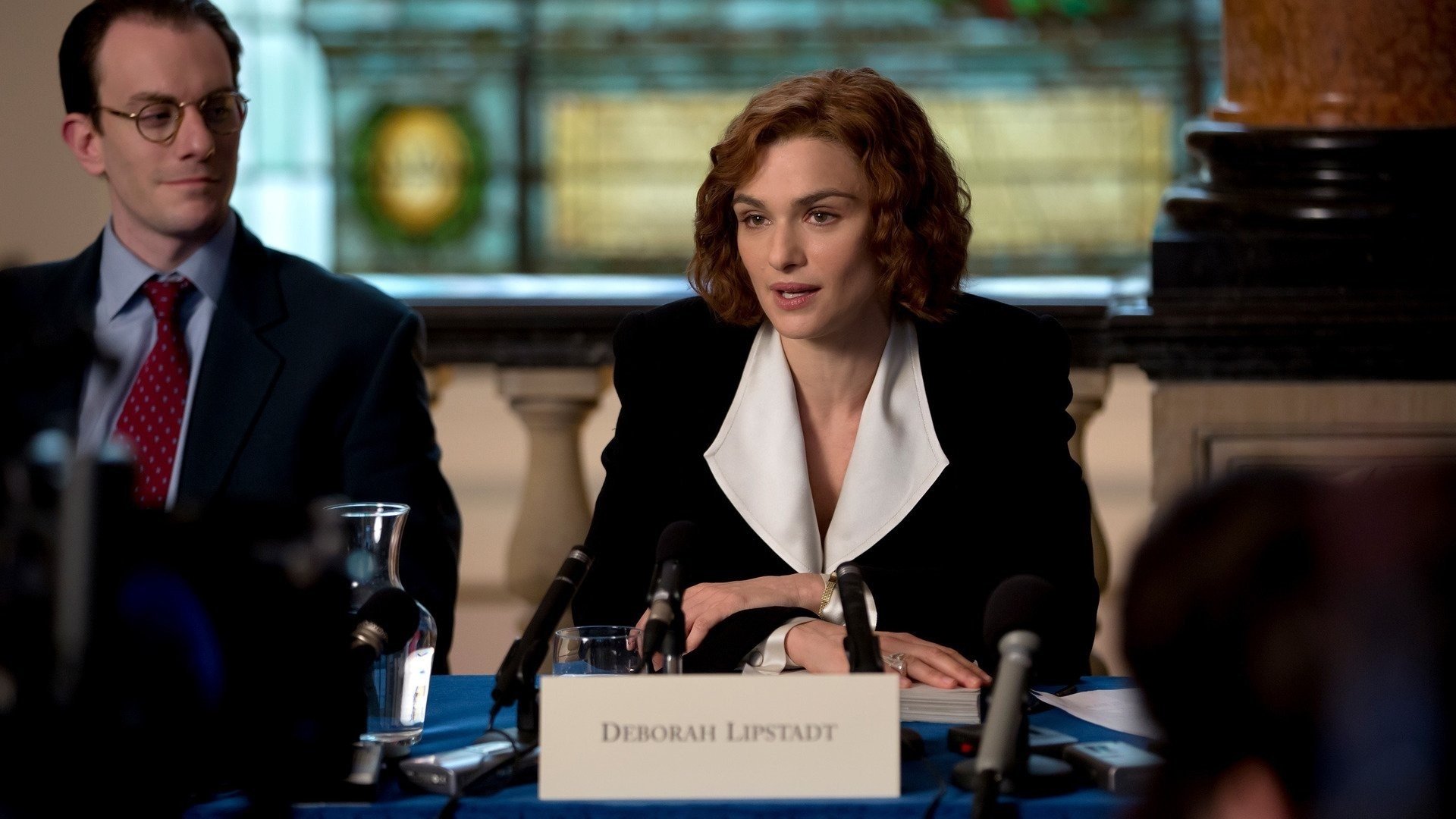 Denial Movie Review
Denial Movie Review Metadata
In a world where personalities, belief systems and opinions are as varied and unique as fingerprints, there are still some things that are held as universal truths. It is generally accepted that water is wet and the earth is round, for example. We believe in things that we may not necessarily have witnessed first-hand or experienced ourselves.
For this reason, it's understandable that most are taken aback when they learn that there are people out there who steadfastly maintain that the Holocaust never happened. This despite the stories of the survivors and the fact that millions of people lost their lives in a genocide purposefully and deliberately engineered to exterminate anyone that Nazi Germany considered undesirable. Denial is the story of one of these "deniers," as they're referred to, and the woman who took one of the most vocal on.
Denial is based on Deborah Lipstadt's book History on Trial: My Day in Court with a Holocaust Denier, and opens with Lipstadt (Rachel Weisz, The Light Between Oceans (2016), Complete Unknown (2016)) herself delivering a lecture on the topic. David Irving (Timothy Spall, The Journey (2016), Alice Through the Looking Glass (2016)), a denier that is the target of much of Lipstadt's criticism, loudly interrupts the class and hands out free copies of his own book before being thrown out.
Lipstadt then receives notice that Irving is suing her for libel, claiming that her repeated attacks on his work and credibility has done damage to his reputation and career as a historian. The suit was filed in England, where the burden of proof falls on the defendant to prove they didn't commit libel, and Lipstadt opts to fight back in court instead of settling.
It would seem unbelievable to a rational person that Lipstadt's case was not a straightforward victory, but the issue in question was more than just whether or not the Holocaust occurred: Lipstadt and her legal team were tasked with proving that Irving was aware that the Holocaust did happen, but deliberately chose to misrepresent all the supporting evidence. Even stickier: if Irving truly believed that the Holocaust never happened, he could not have been lying in his assertions.
Weisz is perfect as Lipstadt, a woman who opts to take on the denier movement not just as a scholar, but also as a Jewish person herself. She is brash, loud and unapologetic, yet honest in what she says and does. She is so wince-inducingly American in London, it will make even Yank audiences squirm when she continuously rails against her own team's strategies and the English legal system.
Spall, perhaps best remembered as Peter Pettigrew in the Harry Potter films (2005-2011), is equally on-task as Irving. He is so loathsome it will make your skin crawl, no mean trick since the filmmakers were careful not to paint him as anything other than what he really is, with his own words…Irving (who spent a year in an Austrian prison for denying the Holocaust) may very well have attempted to sue over his portrayal.
It's difficult to make this a criticism, but Denial's main weakness is its adherence to and focus on the actual facts of the case. There is no courtroom "drama," per se, and anyone who is already familiar with the story knows what the verdict will be. The legal scenes are interesting, but for viewers waiting for shouting and excitement, we're swiftly reminded that this is the stiff-upper-lip British legal system. One simply doesn't speak out of turn. The most emotional scenes are certainly during the Lipstadt team's visit to Auschwitz: there are no flashbacks or personal memories, only a silent sorrow ably captured by the filmmakers.
Despite its staid courtroom narrative, Denial is absolutely worth seeing. Ensuring that the world never forgets that there was a Holocaust is not just a matter of the larger battles fought and won, but remembering the quiet legal ones as well.
Denial
is streaming now on the following services: