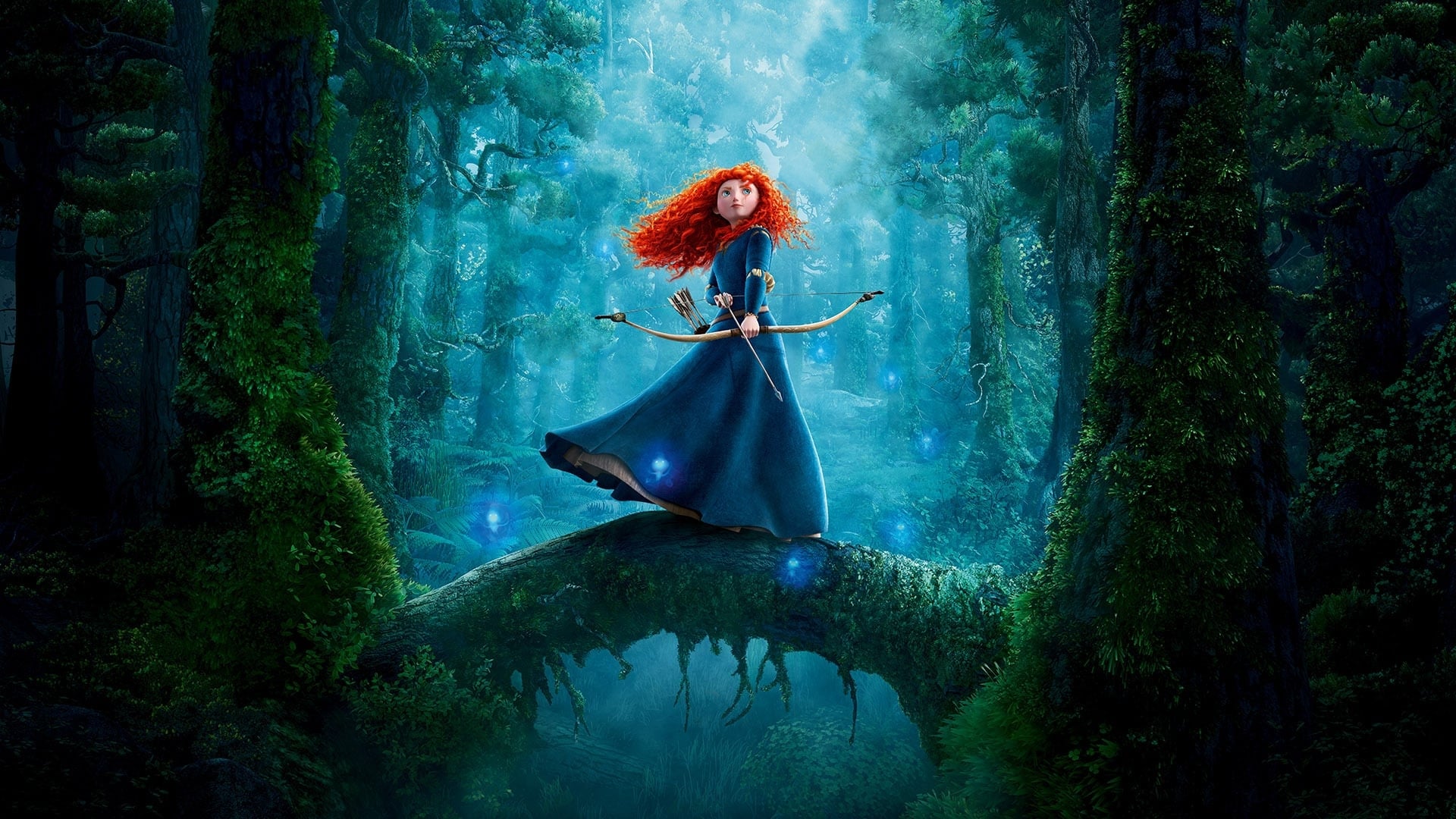 Brave Movie Review
Brave Movie Review Metadata
Merida is the daughter of King Fergus and Queen Elinor of Scotland. Merida is a skilled archer and believes she has control over her own destiny. However, many years of tradition and (probably most importantly) her mother, Queen Elinor have other plans. Merida is betrothed to one of three sons of the three Scottish clans loyal to King Fergus. It is a time-honored tradition that Merida intends to break. Merida enlists the help of an old witch to conjure her a way to change her fate, but what results, sends the kingdom into chaos.
Brave is a beautiful film. Just when you think you've seen the peak of quality computer animation, Pixar turns the medium on its ear. From gorgeous landscapes to water and hair textures, Brave packs a visual punch and once again raises the bar.
While Brave impresses for at least the first half of the film, the latter half is boring and forgettable.
In the films opening credits, we get a glimpse of (what we believe is) the films antagonist, a ferocious bear that took the leg of King Fergus.  We don't see our antagonist again until the films end, in an underwhelming final battle. Brave's comic relief comes in three's, Merida's triplet brothers and the kingdoms three rival clans. The witty comedy fizzles out rather quickly. Merida is a strong female lead and skillful bowman, but no more bow at the halfway point. You get my point?
Unfortunately, I'm not on my own in my disappointment. In attendance was perhaps the films toughest critic, my 3 year old son, Pal. I check in with my son throughout a film to get a feel for what he thinks, I can tell you he loved Merida. Merida does some great things with a bow and it immediately peaked his interests. Anyone know where to find a decent, safe, archery set? I checked in a few minutes later when Pal's favorite line popped up- "feast your eyes". He was already giggling through the antics of the three lords and their bumbling heirs. Things seem great up until that halfway point. Unfortunately, that halfway point is where the films plot reveals itself. Brave is a film more about the common rift between an overly protective mother and her rebellious teenage daughter than it is a story of a brave female protagonist's plight with a terrifying foe.
Ultimately, the leading merits of Brave weren't enough for my kid, he gave the film a "I didn't like it" rating. When asked if he would want to see it again, with his friend Sterling, he changed his answer to "I was just tricking you daddy, I liked it". But deep down, Brave didn't finish strong enough for him to really enjoy the experience.
Brave certainly isn't living up to Pixar's historic critical acclaim, it's barely holding a "fresh" rating of 69% on the tomato meter, as of this writing.
I recommend this to mother/daughter outings primarily, but most families will still get a charming, beautifully animated Disney movie, despite its stale plot and underwhelming finale.
Brave
is streaming now on the following services: