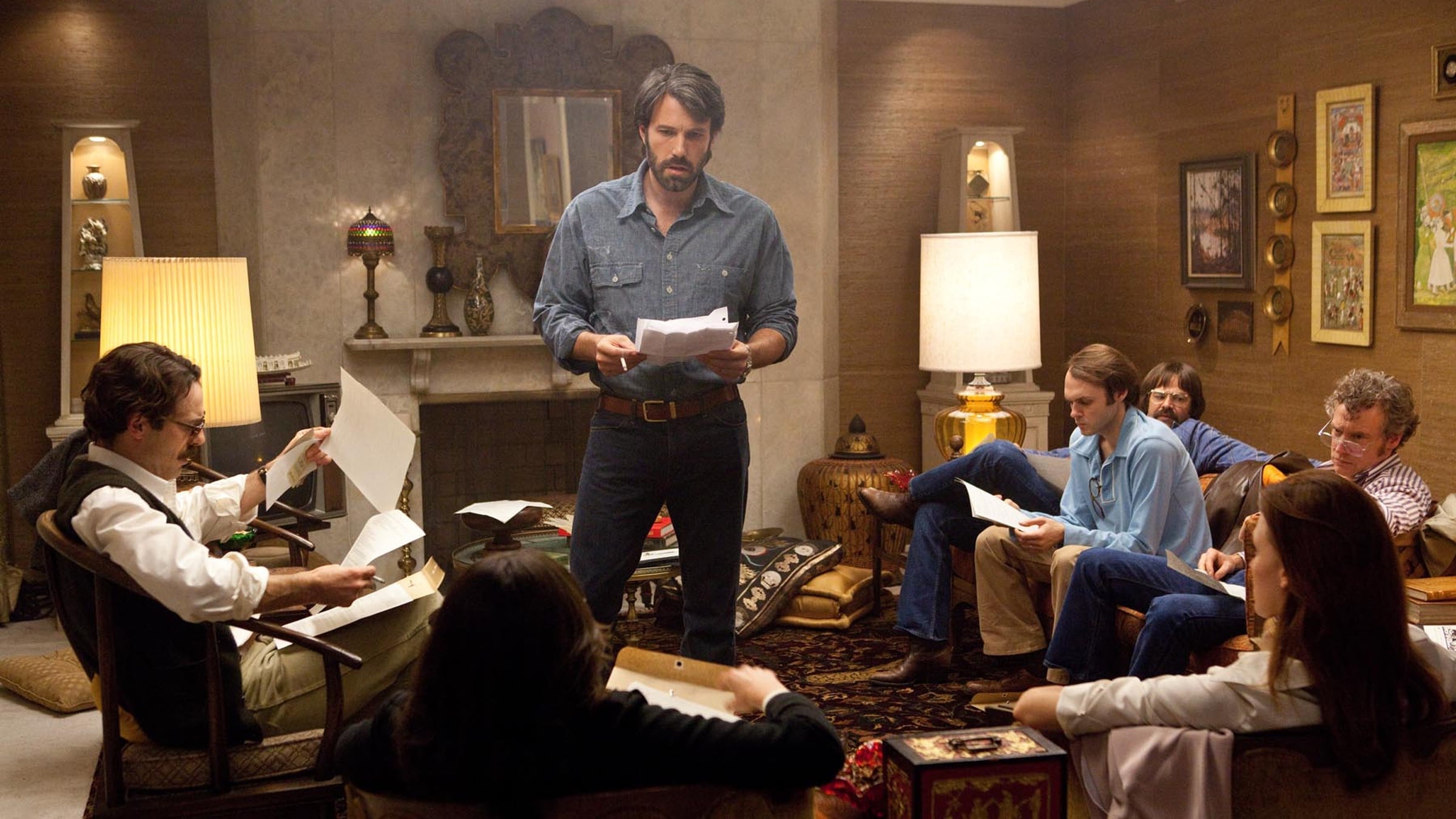 Argo Movie Review
Argo Movie Review Metadata
In 1979, the U.S. supported regime of Mohammed Reza Pahlavi collapsed in the midst of an Islamic revolution. U.S.-Iranian relations became extremely volatile. Ayatollah Khomeini encourage Iranian militants to attack U.S. interests, spurring a violent takeover and hostage crisis at the U.S. embassy in Tehran. Dozens of U.S. citizens were held hostage for 444 days.
This takeover prompted a routine purge of personnel data in the last few moments of the occupation. Six American diplomats managed to escape the ordeal, taking shelter with the Canadian ambassador to Iran.
Ben Affleck plays Antonio Mendez, an exfiltration specialist in the C.I.A. His plan, to pose as a Hollywood producer and convince Iranian customs the escapees are part of his film crew, scouting locations for a big budget sci-fi feature.
Ben Affleck's newest chronicles previously classified information, offering an edge of your seat history lesson.
Ar-go f#*k yourself. It's the exclamation that defines this spirited operation. The phrase is used frequently for comedic relief, but also defines the "pivotal impasse" in the film. Coincidentally, my least favorite scene: the inevitable cancelled mission, followed by a forced 2-minute visual of Affleck pacing a hotel room, queue the personal conflict, queue dramatic soundtrack.
Corny crossroads scene aside, this is an excellent portrayal of this real-life, heroic rescue mission amid a turbulent crisis. The closing 30 minutes is some of the most stressful story-telling you will experience in a film. It's half thriller, half history lesson.  Affleck admits to taking dramatic license to the facts of the operation, but the bones are there. The film is based on Antonio Mendez's book, Argo: How the CIA and Hollywood Pulled off the Most Audacious Rescue in History, a personal account of the daring rescue.
Argo is a fast-paced, international espionage thrill ride. Ben Affleck not only turns in a master performance (though at times upstaged by Alan Arkin), but also directs and produces. Highly recommend this one!

Get 20% off $25 in movie tickets when you use your Visa Signature card.
Argo
is streaming now on the following services: