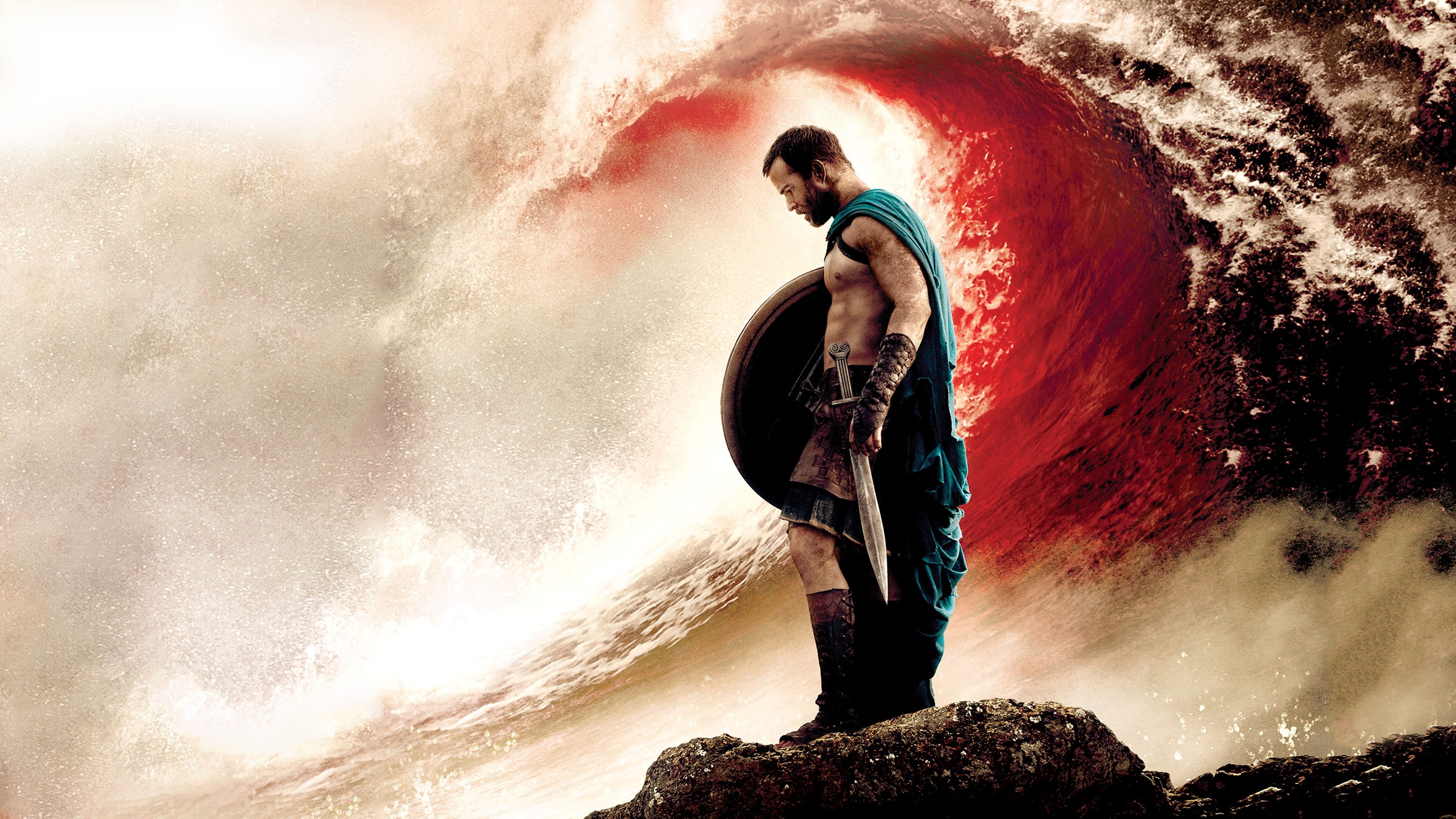 300: Rise of an Empire Movie Review
300: Rise of an Empire Movie Review Metadata
In 2006 audiences everywhere were blown away by the on screen visuals and special effects of Frank Miller's 300, a movie about the stand that 300 brave Spartans made against an insurmountable Persian army looking to invade their homeland. It was bloody and it was brutal but in an artistically beautiful way. Fast forward eight long years and finally we get a new chapter to the story. Zack Synder who directed the original is still involved but only as the screenplay writer. Noam Murro takes over the directing reins and has quite the task cut out for him as expectations are high. 300: Rise of an Empire is rated R for strong sustained sequences of stylized bloody violence throughout, a sex scene, nudity and some language. Will this sequel indeed rise and conquer or will fall flat and crumble?
The premise of 300: Rise of an Empire is interesting because it isn't an outright sequel. The story told in this movie goes the route of being both a prequel and sequel to 300. The story mostly focuses a general in the Athenian army, Themistokles (Sullivan Stapleton) who plays the hero. His main nemesis is Artemisia (Eva Green) who stands at the side of the god-king Xerxes (Rodrigo Santoro) in hopes of laying Athens and all of Greece to waste.
As stated earlier the path that 300: Rise of an Empire takes is not a typical linear sequel. It starts off immediately after the first movie ends but then takes a step backwards to tell a very important backstory of how Xerxes, the ruler of the Persians came to be. From there the story weaves in and out, sometimes even intersecting with events from the original 300. Finally comes the part where everything comes together and plays out in your standard sequel format. The recommendation would be watch 300 prior to seeing the sequel or at least have a working knowledge of what transpired in the original.
300: Rise of an Empire has a very immersive storyline but unfortunately it does drag on a bit here and there. The slow motion stylistic fighting scenes are present as expected. The visual impact however is stunted because the techniques while new and exciting in 2006 have become commonplace over the last few years. For this reason the effects feel dated. Had it been released 2 to 3 years after the first one it would have been just as fantastic as the original. The 3-D was not effectively used so save your money there.
All in all even with its shortcomings 300: Rise of an Empire was very enjoyable to watch. The performances by the actors were good. The effects were a bit par for the course with nothing to blow your socks off. The storyline was interesting as well as engaging for the most part. If you're a fan of the original you should definitely check out the sequel.
300: Rise of an Empire
is streaming now on the following services: